We have two lovely cats who have retired from breeding and are ready to go to new homes so they can get the dedicated attention they so richly deserve.
Update: Pumpkin and Nutmeg are now in their new homes!
If you are interested in adopting an adult, please fill out a placement application.
Calabash Nutmeg of Atlastcats
a.k.a., Meggy, Meggers, Meggles, Meggy Megs, Megalicious, Meg-o-my-dreams, Meg, Mega
Birth date: 11/14/2007
Nutmeg is a sweet girl and doesn't miss her reproductive organs at all. While we had a little mole removed from the top of her head during surgery, they were unable to remove her appetite. As such we think she will be best off in a home where her diet can be more controlled and she can get back her trim, girlish figure.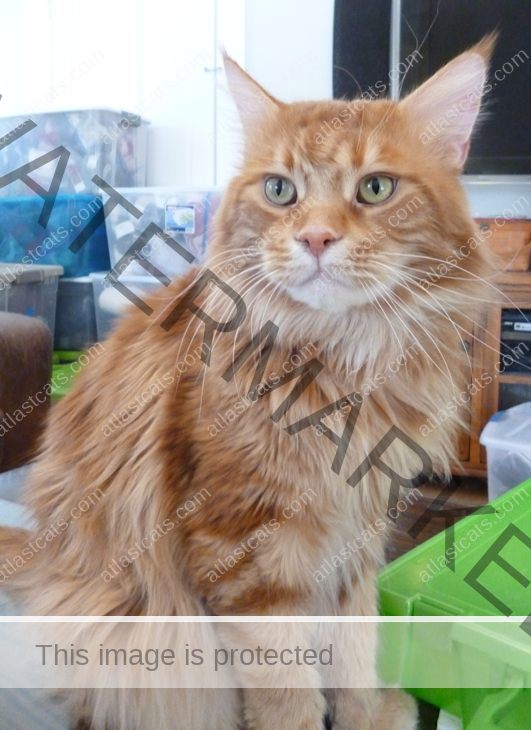 CH Atlastcats Pumpkin
a.k.a., Lumpkin, Pumpkinhead, Pump-a-lump
Birth date: 9/19/2009
Pumpkin was recently neutered and is coping very well, apart from a vague sense that something is missing. Lack of equipment not withstanding, he continues to satisfy the girls who are in heat, even if nothing will come of it (so to speak). Some habits are hard to break. He is friendly but takes some time to warm up to people and cats he doesn't know. Because of this we suggest that his best new home will be one where he is the only cat.