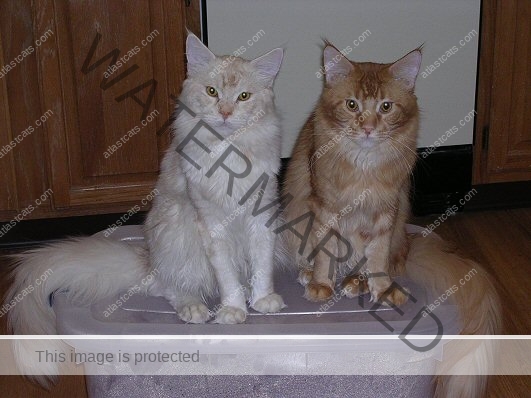 There's yarn in this here tub, but you'll have to get past us if you want any.
Welcome to the At Last Cats, located in southern New Hampshire. We're a TICA-, CFF, and CFA-registered cattery dedicated to breeding beautiful, healthy Maine Coon cats with great personalities. These "gentle giants" are big, smart cats who love to hang out with you. Or on top of a tub of yarn, if they're so inclined.
We know it's important not only to breed good-looking cats, but ones that have a healthy genetic background. We thoroughly test our breeding cats for HCM and other heart defects using the latest genetic screening and annual cardiac ultrasound by a board certified cardiologist. Our cats are HCM-negative and our mating pairs are carefully selected to produce the healthiest possible kittens. We also test for SMA and Pk-D. While no breeder can promise that your cat/kitten will be free of genetic problems, we do our best to minimize the risks.
Our cattery is inspected annually by a veterinarian, earning TICA Outstanding Cattery and CFA Cattery of Excellence certificates.
Our cats are truly part of our household. None of our cats are kept caged. They all have lots of time throughout the day where they can wander the house freely, socialize, and play with us and the other denizens of our home.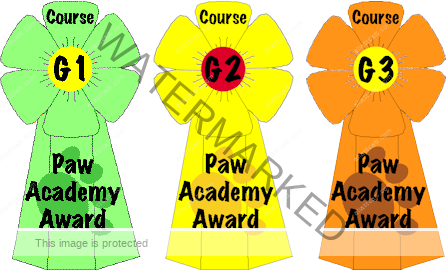 Marie is the brains of the cattery and does all of the planning for breeding, vaccinations, nutrition, and genetics. She also does all of the icky stuff involved in kitten birthing. Marie has also passed the rigorous PawPeds Paw Academy G1, G2, and G3 breeder courses. Marie is the first of only four breeders in the United States to complete all three courses and is now a volunteer instructor.
Chris scoops litter boxes, manages our web site and Facebook pages, tries to write funny blog posts, and lifts heavy things at cat shows.
Our cats compete at shows throughout the northeast. We hope to see you there!