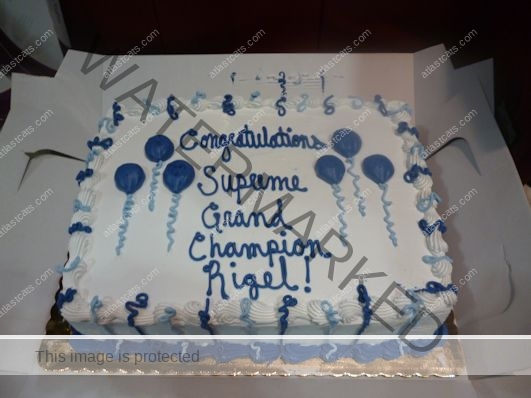 Rigel earned his Supreme Grand Champion status last spring, but we were finally able to celebrate with the traditional "Supreme Cake" at the cat show in Hartford.  This is probably his last show so he can concentrate on wooing the ladies.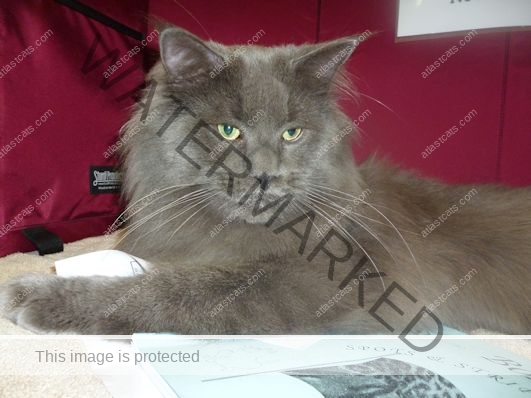 Looking suave as ever.
When he's not looking suave he's looking cute.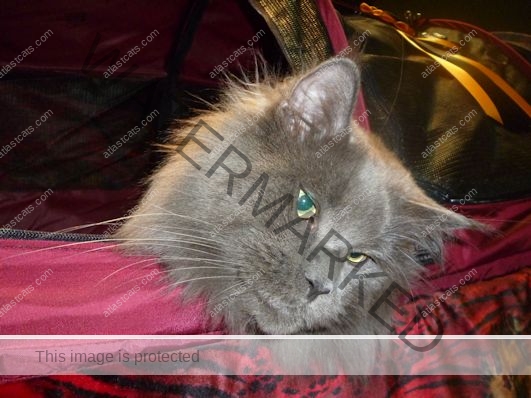 We're just showing a disembodied cat head today. Please move along.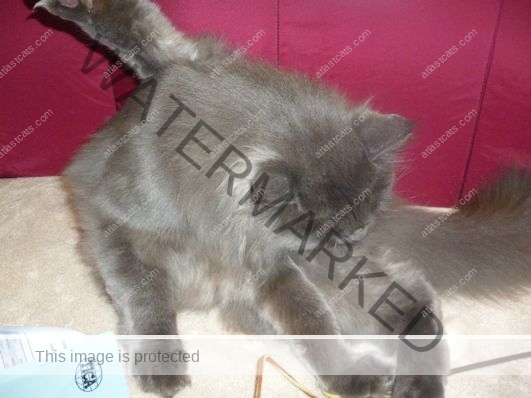 Keepin' clean for the ladies. Rowr.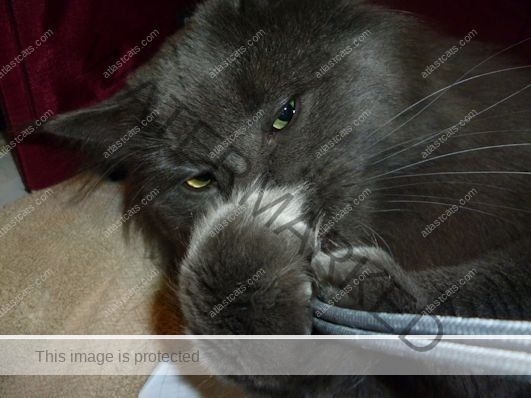 Me: The camera is not a toy.
Rigel: Yes it is!
Me: The camera is not a toy!
Rigel: YES IT IS!
Me: The camera is a toy.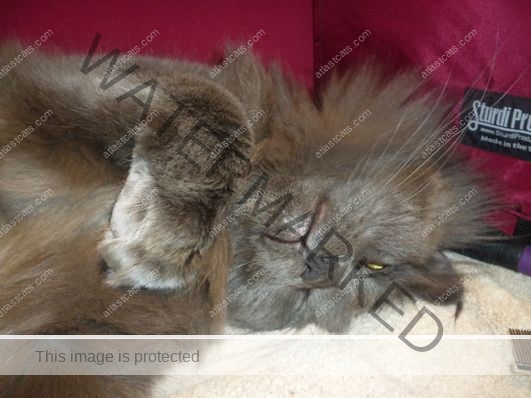 I am adorable, therefore I am.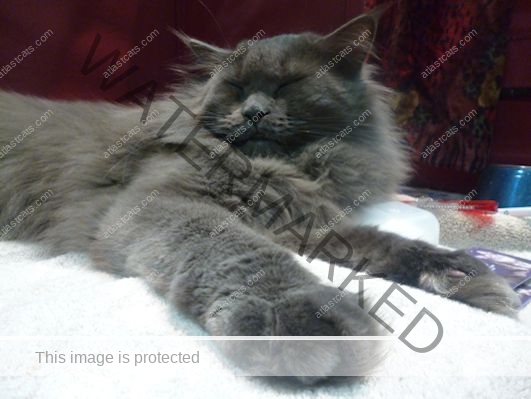 You know what they say about cats with big paws.
Big pawprints.
What? What were you thinking? Get your mind out of the gutter!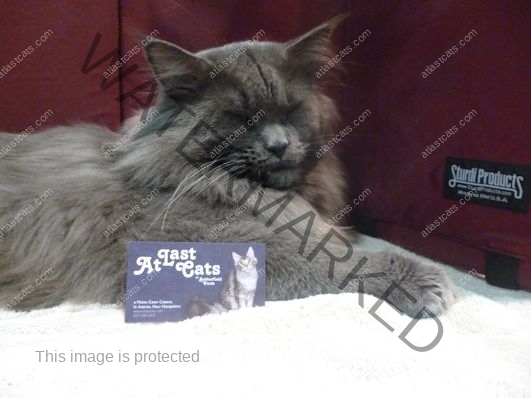 Tuckered out and dead to the world.